10 gigawatts of new power generation capacity went online in the second quarter of 2022. Most of the generation capacity buildout this quarter came from renewable resources, including the most small solar ever installed in a quarter, but 39 percent was from gas plant construction. In fact, after one of its more meager quarters on record, the second quarter of 2022 saw gas rebound with more capacity buildout than any quarter in the last three years.
In the chart below, we illustrate the past two years of new power plant capacity in the U.S., disaggregated by energy source on a quarterly basis.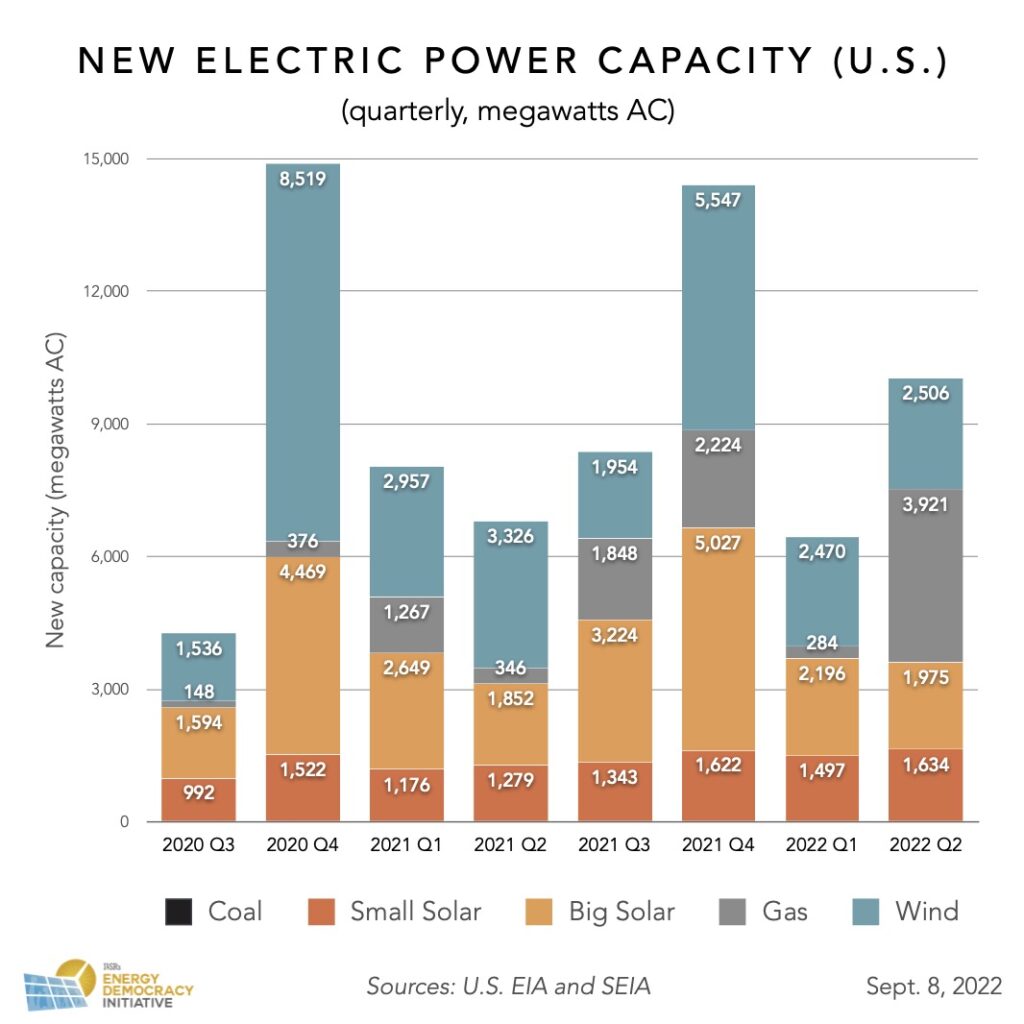 Key takeaways:
More small-scale solar was installed this quarter than ever before, even as the extended benefits of the Inflation Reduction Act have yet to kick in. Large-scale solar will also get a boost from the Inflation Reduction Act, as municipal and cooperative electric utilities become eligible for credits.
Supply chain issues and other delays continue to dampen renewable energy growth. Meanwhile, gas plant development surged in the second quarter of 2022.
No utility-scale offshore wind has been installed yet this year.
For more on the advancement of distributed, clean energy resources, see these recent ILSR resources:
Interested in earlier trends and analysis of new power plant capacity? Check out our archive, illustrating how electricity generation has changed in previous quarters and years.
---
This article originally posted at ilsr.org. For timely updates, follow John Farrell on Twitter or get the Energy Democracy weekly update.
Featured Photo Credit: U.S. Department of Agriculture via Flickr (CC BY-ND 2.0)