In 2015, President Obama proposed making community college free nationwide. He pointed to a pilot free tuition program just being launched by Tennessee for recent high school graduates and might not have been aware of a free tuition program operating in Louisiana for almost two decades.
The election of Donald Trump killed the prospect of federal assistance. But since states and cities (and tuition) traditionally provide the bulk of funding for higher public education, states and cities should play leadership roles.
Some have. Today, four states and one city are offering free college tuition, with varying conditions. Many more have introduced smaller systems.
In 2018, Tennessee will expand its 2015 program to include all adults who enroll in one of its state community colleges or technical schools as long as they don't already have an associate's or bachelor's degree, CNN reports. Students must be state residents for at least a year before applying, enroll at least part-time, maintain a 2.0 GPA and complete eight hours of community service each semester.
In 2018, Rhode Island will inaugurate a four-year pilot program offering free tuition at Rhode Island Community College. Applicants must be recent high school graduates and maintain a 2.5 GPA in college while remaining enrolled full-time.  After finishing their degree they must live, work, or continue their education in Rhode Island.
In April, New York institute free tuition for both two- and four- year public colleges for students from families earning less than $125,000 a year. Students must be enrolled full-time and live and work in New York for the same number of years they received the scholarship.
As noted, Louisiana's tuition scholarship program (TOPS) went into effect in 1998 and pays the tuition of students who attend, "either one of the Louisiana Public Colleges and Universities, schools that are a part of the Louisiana Community and Technical College System, Louisiana approved Proprietary and Cosmetology Schools or institutions that are a part of the Louisiana Association of Independent Colleges and Universities." Louisiana's is the only program that pays tuition at private and four-year institutions. Students must have graduated from an in-state high school and meet two academic requirements: a 2.5 high school GPA in core classes and at least an average standardized test score. Those with higher grades can receive $400 to $800 in extra funding to help meet the costs of other college expenses.
In 1998, TOPS paid the tuition for 24,163 students at a cost of $54 million. Today more than 50,000 students are covered at a cost of more than $300 million.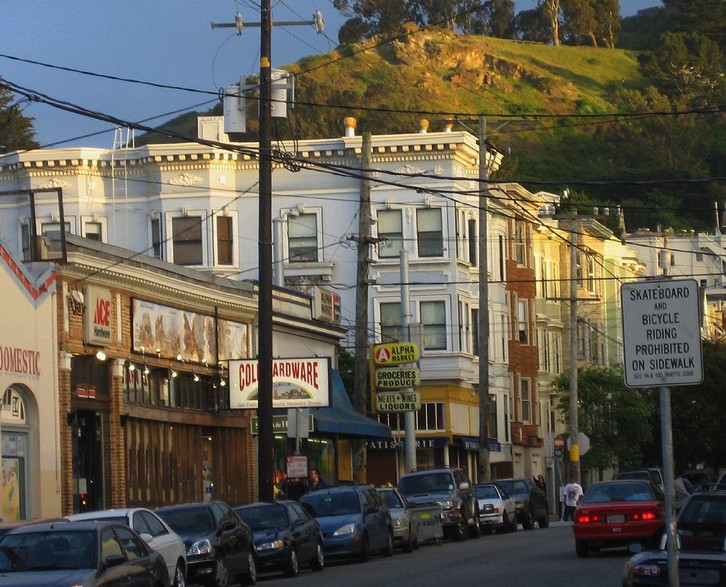 In 2017, San Francisco became the first city to provide free tuition for all who attend its community college, the City College of San Francisco (CCSF). Every resident is eligible no matter when they finished high school. Students need not be pursuing a degree.  They may simply take one class.  The poorest students receive additional money to help pay other expenses. CCSF dropped its initial plan to require students to maintain a minimum 2.0 GPA.
At San Francisco City College, roughly 16,000 of the 36,000 students who took courses for credit last year were poor enough to qualify for a state waiver of the $46 per unit fee. For them, the college is already free. (As it is for the 27,000 or so students taking non-credit classes.)
In 2012 CCSF nearly lost its accreditation. By the fall of 2016, enrollment had plummeted by almost half and, since state funding is tied to the number of students, the college lost about $35 million in state funding.
In November 2012, to replace those lost funds, San Francisco voters approved a temporary annual parcel tax. Four years later they voted to increase and extend the tax by a whopping margin 81-19.
San Franciscans also approved an increase in San Francisco's real estate transfer tax for luxury buildings by a vote of 62-38. About a quarter of the approximately $45 million a year it expects to generate will go to CCSF.
An estimated 80 percent of that money will come from downtown office buildings worth at least $25 million, according to the city's Office of Economic Analysis. The rest would come from the 50-70 single-family homes sold each year for more than $5 million.
The new revenue has turned around the city college's prospects.  Enrollment is up substantially for the first time in nearly a decade. In November the CCSF the Board of Trustees approved the hiring of 69 new full time faculty at a "competitive wage", and passed a resolution to raise the minimum wage for CCSF student workers from $10.74 to $14 per hour.
At the end of 2017 the state of California enacted a law offering one year of free tuition at all California community colleges. The legislature is currently developing the program's rules.  The program should reduce the revenue need to pay tuition, allowing it to be diverted to other education-related investments.
Kalamazoo, Michigan is another city that accepted the free tuition challenge. The Kalamazoo Promise, begun in 2006, is funded by anonymous donors and pays up to 100 percent of tuition at any of Michigan's state colleges or universities for graduates of public high schools in Kalamazoo. To receive the minimum 65 percent benefit, students must have lived within the Kalamazoo School District, attended public high school there for four years, and graduated. To receive a full scholarship, students must have attended Kalamazoo public schools since kindergarten.
A number of other states and cities are offering smaller free tuition programs. The Campaign for Free Tuition has a full list.
Arkansas and Minnesota offer free tuition to students enrolling in courses that teach high demand skills. Arkansas requires 15 hours of community service per semester and after graduation the scholarship student must work full time in Arkansas for a minimum of three years.
Since 2015 Chicago has offered free community college to all public high school graduates earning a B average or higher who have demonstrated near college-level proficiency in their work.  Students receive textbooks free.  Roughly 1000 students a year have participated, about 5 percent of each y ear's graduating class from Chicago public schools. This fall more than 2900 of those students are attending City Colleges of Chicago, which have a combined student body of roughly 90,000.
Since 2015 Long Beach, California has offered one year of tuition at Long Beach's City College and preferred admission to California State University at Long Beach.
As the costs and benefits of these programs become clearer, we can expect more states and cities to launch programs. Federal money would, of course, be welcome, teachers and administrators know they would undoubtedly come laden with complex rules and regulations that increase overhead and restrict innovation.
In the 19th and 20th centuries, free tuition at state schools and community colleges was the norm. Perhaps as more states and cities follow the lead of these pioneering communities it can once again become the conventional wisdom.
Sign-up for our monthly Public Good Newsletter and follow ILSR on Twitter and Facebook.