In recent weeks, I wrote a Solar Grid Parity 101 and published an animated map of the year when major U.S. metro areas will reach solar grid parity. The most frequent criticism was "you didn't include tax incentives!"
Yes, there is a 30% federal tax credit on the table until 2016 (barring Republican control of Congress and the White House) and it makes a substantial difference. Mouse over the following map to see the impact of the federal Investment Tax Credit on solar grid parity in 2016.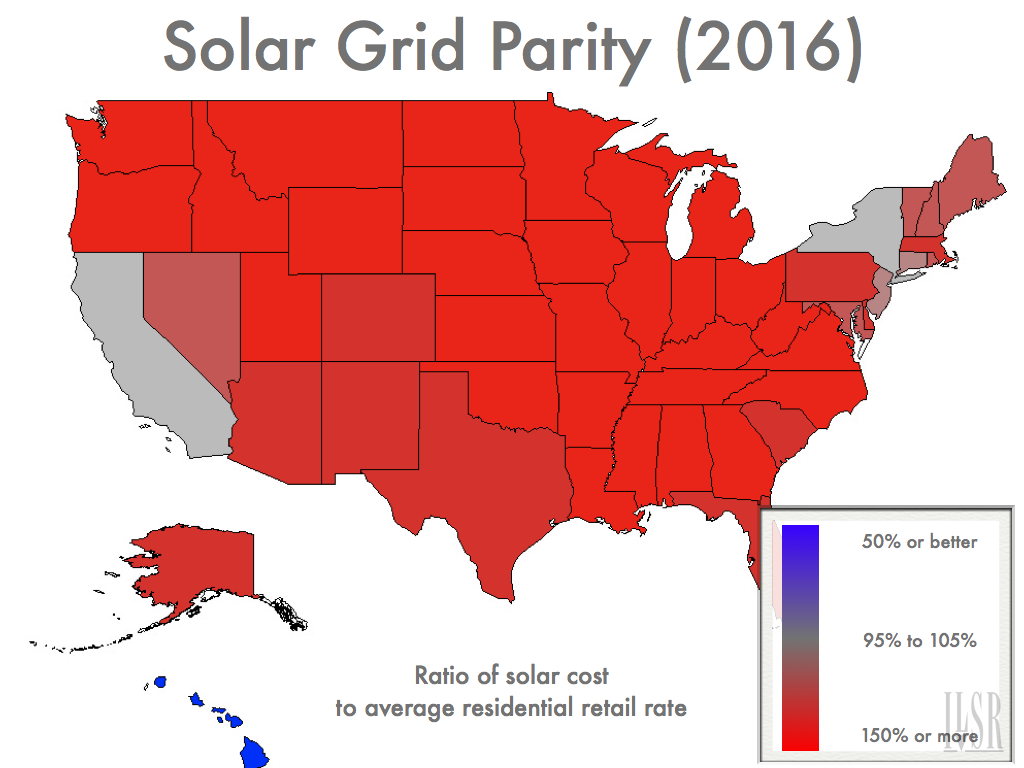 My one thought: if the ITC expires as scheduled, the 2017 map will have a lot more red than the 2016 one if we measure grid parity with incentives.
But you've seen the difference (from 3 states to 21 states with grid parity!), now vote in the comments:
Should the tax credit be included in a calculation of grid parity? Why or why not?