Update 9/20/11: Graphics marked with an * have been updated since the report's release
This page contains all of the charts, maps, and graphics from the new report, Democratizing the Electricity System: A Vision for the 21st Century Electric Grid. The graphics are in order of appearance in the main body of the report.  Charts are property of ILSR's except where noted and may be used under the following Creative Commons license:

For questions or interviews, contact report author John Farrell at jfarrell@ilsr.org, 612-276-3456, or on Twitter @johnffarrell.
And now for the charts!
The Past and Future Electricity System (adapted from European Commission):*
State RPS policy map (DSIRE):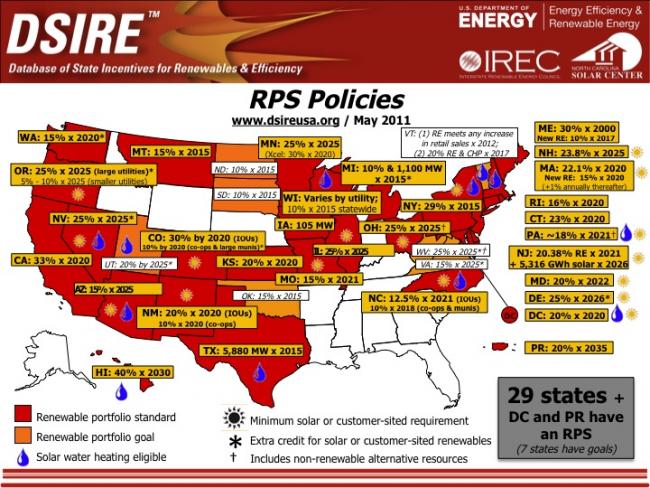 State RPS policies with a solar or distributed generation set-aside (DSIRE):
U.S. wind and solar capacity, 1999-2010:*
State Potential Rooftop PV: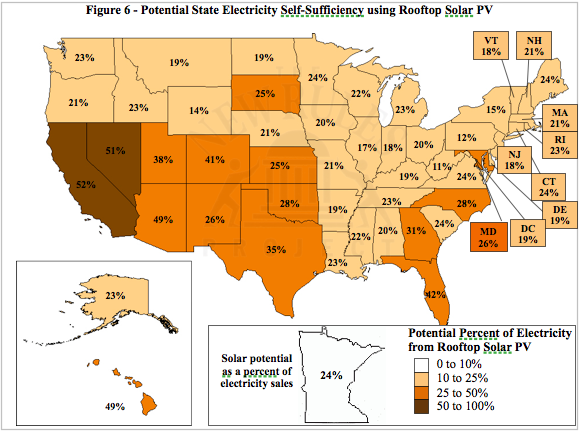 State land area required to maximize solar PV:
Exponential Growth: World PV Module Production: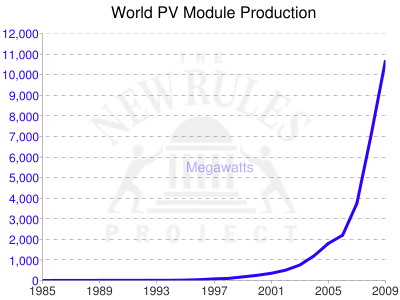 Levelized Cost of Renewable Energy (Lazard):
Levelized Cost of Fossil Energy (Lazard):
Coal-generated electricity's effect on global warming (Union of Concerned Scientists): 
Solar PV v. CSP Costs: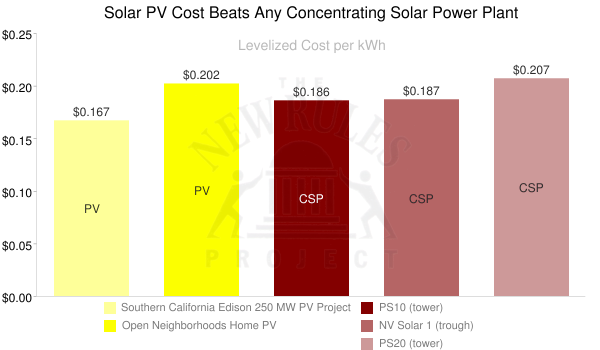 Cost Breakdown of Solar PV (RMI):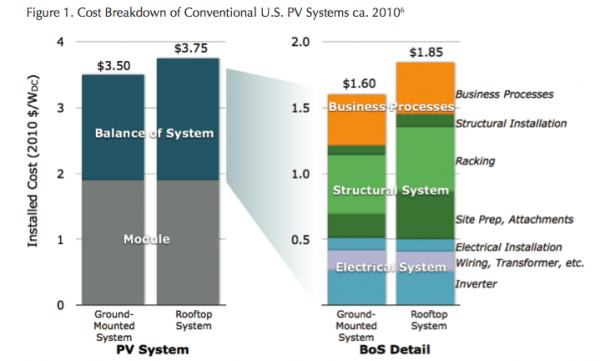 Potential Savings from Solar PV Balance of System Cost Reductions (RMI):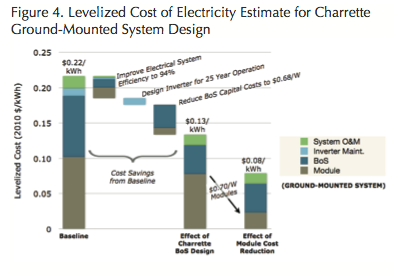 Solar PV Module Cost Drops by Half for 10-Fold Capacity Increase (Ken Zweibel):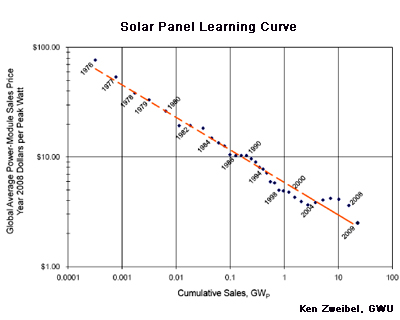 Solar PV Economies of Scale: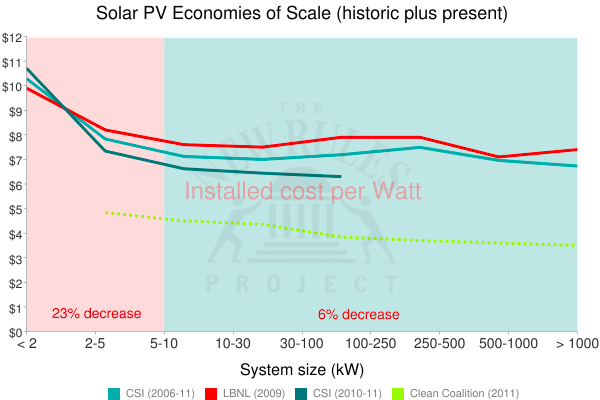 Wind Projects 5 – 20 MW Have Lowest Cost per Kilowatt: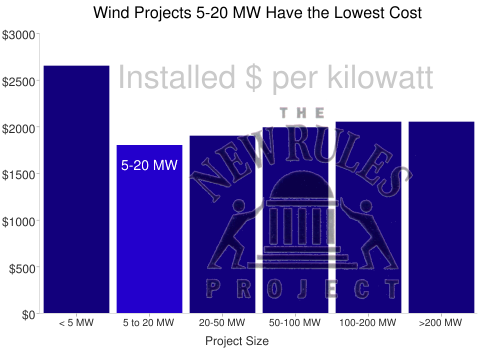 Solar & Grid Parity – What is Solar's Competition?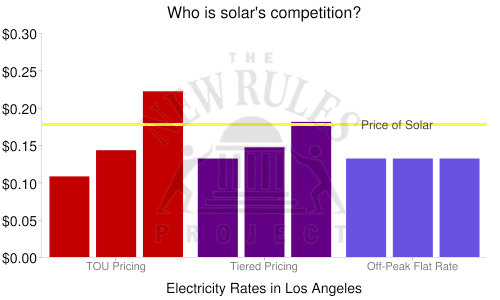 Falling Solar Costs Reach Grid Parity with Time-of-Use Pricing:
Local Ownership Boosts Economic Benefit of Renewables: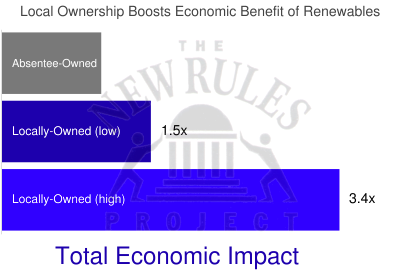 Local Ownership Boosts Public Support for Wind (study link):*
Distributed PV Has Non-Electricity Value, Too: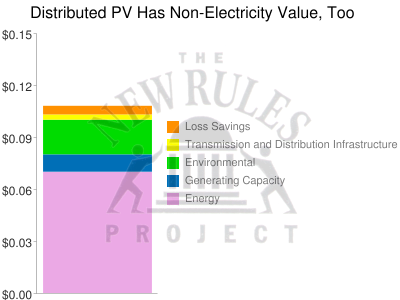 Dispersing Solar Cuts Backup Costs Dramatically: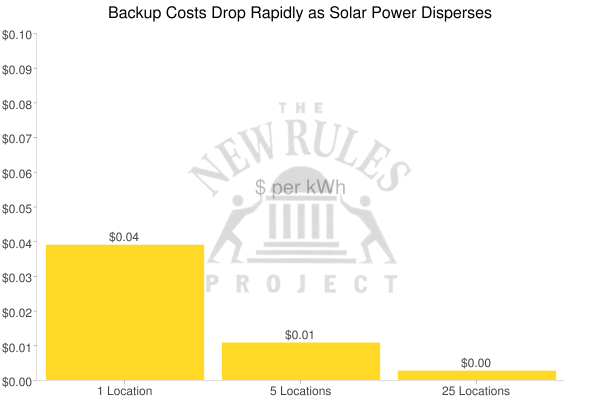 Estimated Worldwide Installed Advanced Energy Storage (CA Energy Storage Alliance):
Energy Storage is More Than Big Batteries (CA Energy Storage Alliance / Greentechmedia):
Incremental Cost of Popular Utility-Scale Storage Technologies (Glenn Doty):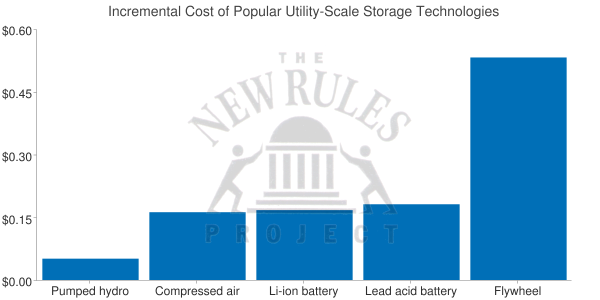 Historical Cost Reductions for Consumer Lithium Ion Batteries (David Anderson):

Projected Cost Reductions for Lithium Ion Batteries: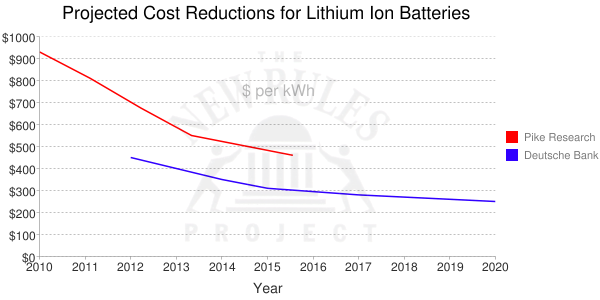 A Paradigm Shift in Electricity Supply (David Mills/ABC News)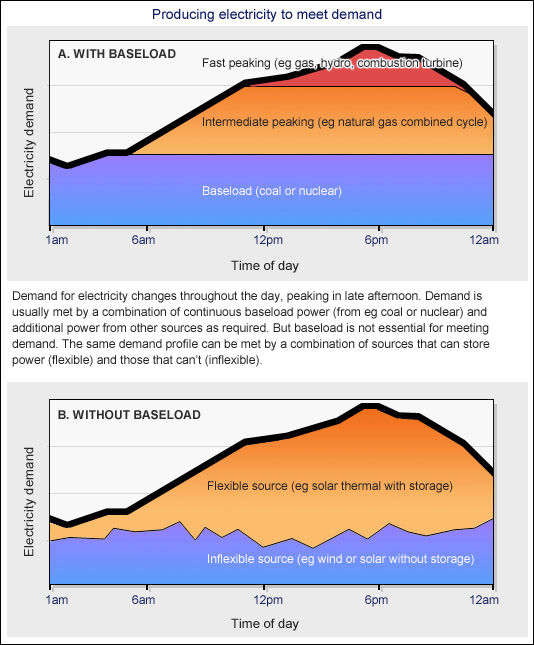 Permit Costs Could Stall Distributed Solar PV: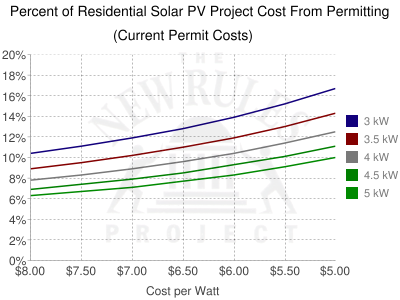 Auctions Cause Significant Stranded Costs, Failure Rate of 97% (Craig Lewis):