ILSR has long advocated for home composting as a key facet of a distributed composting infrastructure and strategy. (See, for instance, our Hierarchy to Reduce  Food Waste & Grow Community.) We prioritize home composting over residential curbside collection precisely because it does avoid the curb, which in turn saves hauling expenses and tip fees at processing facilities while enhancing residential soils. One-third of a ton can conservatively be composted at home per household per year. That can add up to a lot of savings for the City.
On March 29th, 2018, the District of Columbia made an important step toward rolling out its own home composting program, when the Committee on Transportation and the Environment unanimously voted to recommend for approval Bill B22-0501 – Home Composting Incentives Amendment Act of 2018 to the full Council.
Introduced in October 2017, by DC Council member Mary Cheh, B22-0501 would amend the Sustainable Solid Waste Management Amendment Act of 2014 to create incentives and a training program for residents to purchase and manage home composting systems. The bill would:
Create a home composting incentives program, which would provide residents who qualify under the program either a rebate or a voucher for up to $75 for the purchase of home composting systems approved by the Department of Public Works (DPW);
Require the DPW to offer an in-person composting training program, which residents would need to complete in order to qualify for the rebate or voucher; and
Require the DPW to create educational materials about home composting so all residents can learn more about effective at-home composting.
ILSR staff testified in support of the legislation at the December 7, 2017, public hearing. We made several suggestions for improving the legislation such as including the voucher option and specifying that vermicomposting be included. We also recommended the bill title be changed from "Residential Composting Incentives Amendment Act" to "Home Composting Incentives Amendment Act" and provided detailed information on other communities with successful programs such as Austin and San Diego. Most of our suggestions (see below) were incorporated in the marked up bill approved by the Committee.
Our research on model home composting programs indicates that successful programs need to carry out three tasks: (1) make home composting bins more accessible to residents, (2) provide composting education and information, and (3) raise awareness of the benefits of composting. The best programs offer training coupled with free or discounted home composting bins.  B22-0501 would facilitate all these activities.
As an organization offering compost training, we know that training is key to success. Composting is not rocket science but there are certain things to know and understand and any DC training needs to include how to avoid unwanted critters. Education can generally improve poor practices that are the root of most composting-related nuisances. Studies have shown that the main reason people will not start composting is that they lack confidence in their abilities or falsely believe that composting is always smelly and messy. The programs in Napa, Los Angeles, and Austin have all proven that many will participate even if training is required.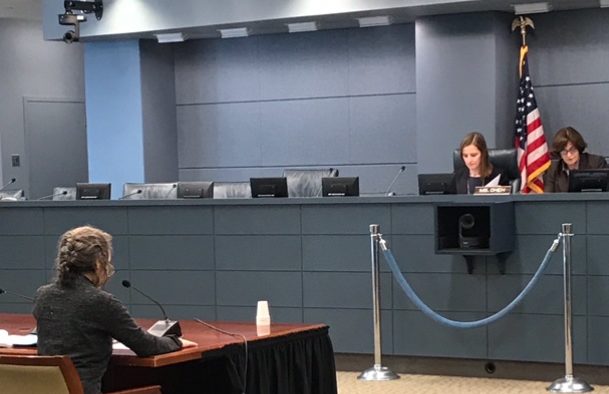 Our written testimony to the Committee recommended the following:
Allow residents to be eligible for a discounted bin immediately after they successfully complete home composting training. Napa, New York City, Miami-Dade County have all done this.
Offer home composting vouchers up to $75, in addition to rebates. The City of Austin started its home composting program with $75 rebates. After a couple years of collecting feedback on the program, Austin decided that potential participants were deterred by the need to pay the money upfront for the composting bin before receiving the rebate. As a result, Austin decided to start offering residents the choice to obtain a $75 voucher after completing a composting workshop that could be redeemed towards home composting bins at various participating retailers.
Restrict the vouchers and rebates to pre-selected bins. San Diego does this. Administration policy could clarify which bins qualify and could specifically list bins that work well for avoiding unwanted critters (we are not suggesting the Act stipulate the specific bins but rather clarify that the bins qualifying for the incentives will be on a pre-approved list).
The Act could include language requiring the Administration to provide educational materials (separate from the training). Minneapolis does this as follows: Educational materials. The city shall prepare and distribute informational materials to assist persons wishing to conduct source-separated organic composting in an efficient manner that minimizes public nuisance conditions.
 Specifically name vermicomposting (worm composting) as a type of home composting to be covered by the Act, the voucher/rebate, and the training.
To be successful, composting needs a balance of nitrogen-rich materials (like food scraps) and carbon-rich materials (like wood chips and fall leaves). Consider adding to the Act a requirement that the District will pilot a program to make available carbon-rich materials (including leaves, wood chips, and shredded paper) for composting at home and community gardens.
 Allow the Administration to require residents found to be in violation of home composting regulations to take composting training as a condition for continuing to compost. Minneapolis does this. (Sample language: Those composting on their property who fail to compost in a way that does not promote the propagation, harborage, or attraction of vectors, or the creation of public nuisances may be required to attend a home composting workshop as a condition of continuing to compost on a subject property.)
 Consider requiring the Administration to collect data, evaluate and report periodically on effectiveness of the home composting program, in order to spur continuous improvement.
Instead of stipulating the Mayor issue rules, allow the DPW to issue Director's policy. We understand that rules can take years. A home composting program shouldn't get mired in red tape.
Consider renaming Act "Home Composting Incentives Amendment Act" as "residential composting" may be confused with the planned residential curbside collection program.
Follow the Institute for Local Self-Reliance on Twitter and Facebook and, for monthly updates on our work, sign-up for our ILSR general newsletter.