I couldn't believe there wasn't a nice graphic of the timeline of state energy efficiency standard adoption on the web anywhere (that I could find).  So I made one.
Hat tip to Center for Climate and Energy Solutions for the template and to ACEEE for the data.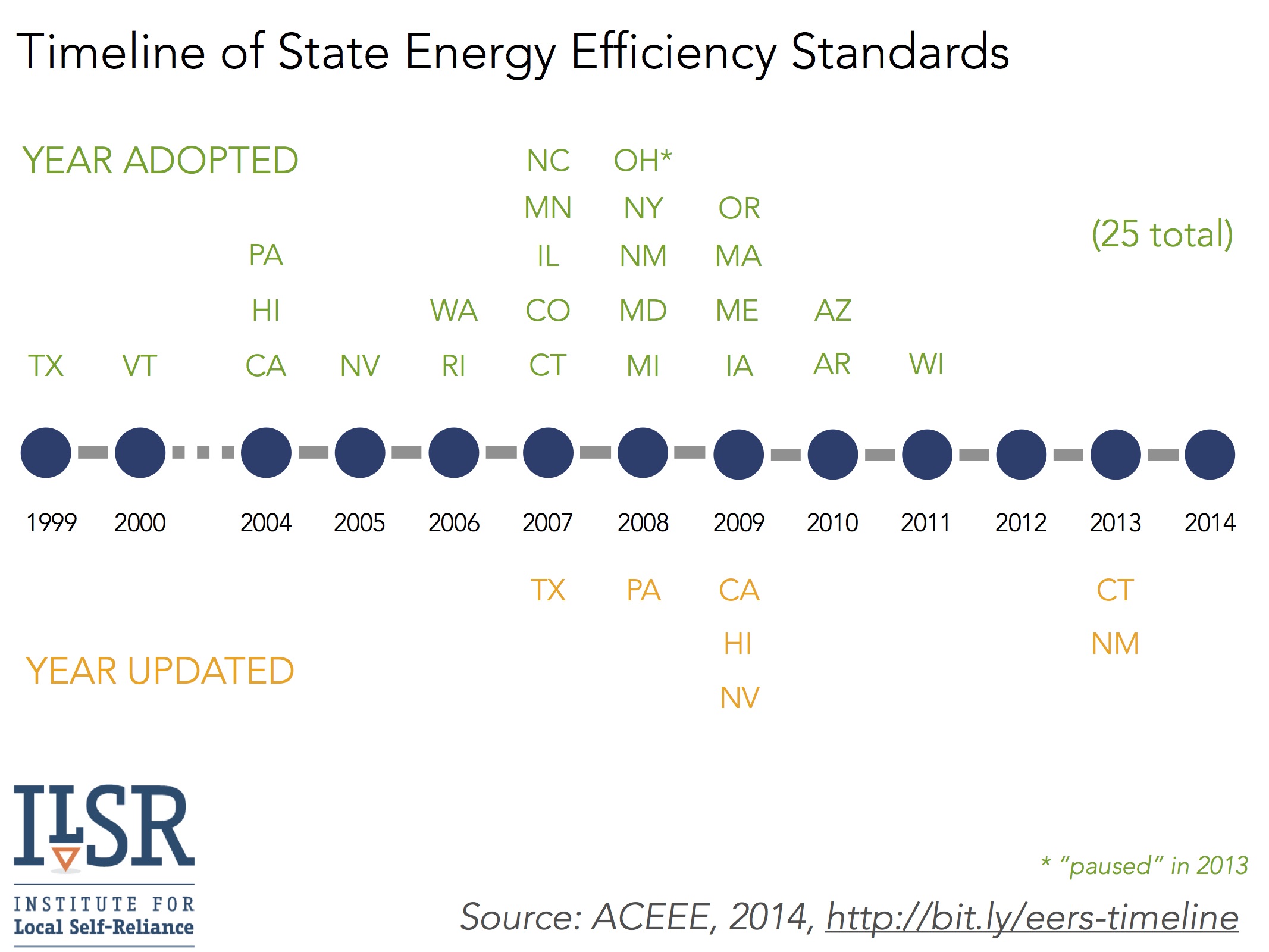 This article originally posted at ilsr.org. For timely updates, follow John Farrell on Twitter or get the Democratic Energy weekly update.