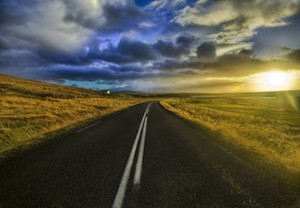 Exciting changes are on the horizon for our century-old utility structure as solar power, energy storage, and electric vehicles open new avenues for utility customers to produce their own power and control their energy use. Utilities are scrambling to remain relevant in this technological firestorm, and energy wonks are envisioning a new business model – Utility 2.0 – that keeps utilities afloat as their customers "cut the cord."
This report suggests we seize this transformational moment – and the $364 billion in annual electricity revenue – to push for energy democracy.
New and old policies can combine to move beyond a utility centered energy future, turning the technological transformation of electricity into an equitable economic engine.
REPORT HIGHLIGHTS:
Rooftop solar, smartphones, and widespread energy storage threaten to make the utility business unprofitable. We explain how to fix the system to benefit everyone, not just utilities.
There's widespread agreement that the 21st century electricity business will mean cleaner power, better efficiency, and more flexibility. We explain why that's not enough, and how local control and access to everyone can democratize the benefits from the electricity system.
We identify the leading policies for transforming the utility system and how energy democracy is already being implemented. 
Photo credit: Trey Ratcliff