Electrification is gaining popularity, power plants need replacing, and there is a growing demand for clean energy resources. For those reasons, there is a constant buildout of shiny new electricity producers: wind turbines, solar panels, and gas plants. Also, more than ever before, electric customers are choosing to generate their own electricity with on-site solar power.
ILSR has put together the last four quarters of data on new electric power sources — including a breakdown between large, utility-owned solar and distributed, small-scale solar. Take a look at a year's worth of power generation buildout in the United States: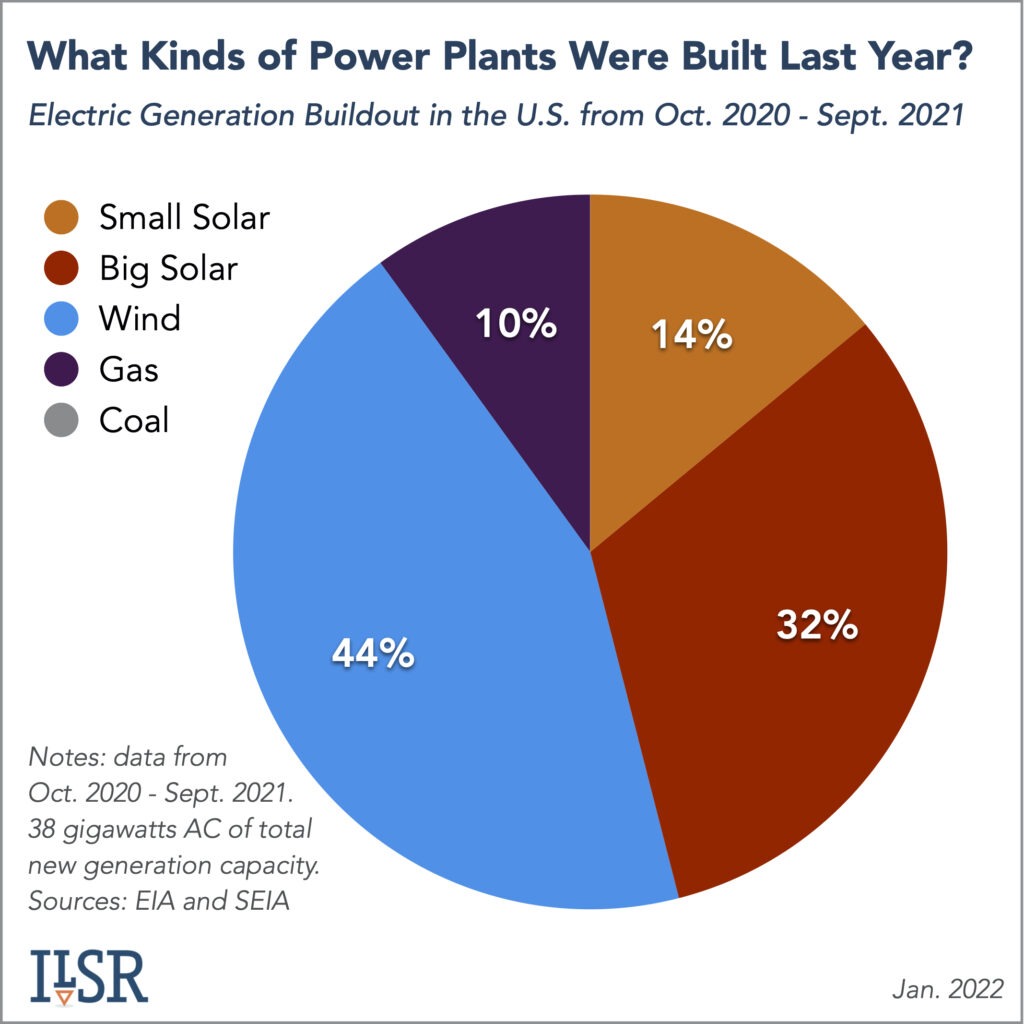 Together, new solar and wind installations accounted for 90 percent of power generation buildout. Wind turbines were the most popular resource to build — garnering 44 percent of power generation capacity that came online. In 2021, the first off-shore wind turbines began serving Virginia customers. Utilities, businesses, and residents all built solar at record rates. These 12 months join the many in which no coal plants were built — only one coal plant has been built since 2015.
Here's the year broken down by quarter:
Interested in earlier trends and analysis of new power plant capacity? Each quarter, ILSR releases an update on how much new power generation capacity came online. These updates also inspect the contributions of various resources, analyze trends, and link related content.
Check out our archive, illustrating how electricity generation has changed in previous quarters and years.
---
This article originally posted at ilsr.org. For timely updates, follow John Farrell on Twitter or get the Energy Democracy weekly update.
Featured Photo Credit: iStock