Various Sources, August 10-11, 2016
A circuit court decision this week means the digital divide in Tennessee and North Carolina will be allowed to continue. This week, the 6th Circuit Court of appeals decided to dismiss the FCC's decision to encourage Internet investment by restricting local authority to build competitive Internet networks.
In February, ILSR and Next Century Cities filed an Amicus Brief in support of the FCC's position. Here is a selection of media stories which cite ILSR.
---
MEDIA COVERAGE – "Court of Appeals Overrules FCC Decision"
Cities looking to compete with large Internet providers just suffered a big defeat – by Brian Fung: The Washington Post, August 10
There are signs, however, that municipal broadband proponents were anticipating Wednesday's outcome — and are already moving to adapt. One approach? Focus on improving cities' abilities to lay fiber optic cables that then any Internet provider can lease; so far, only one state, Nebraska, has banned this so-called "dark fiber" plan, said Christopher Mitchell, who directs the Institute for Local Self-Reliance's Community Broadband Networks Initiative.

"We're pursuing strategies that are harder for the cable and telephone companies to defeat," said Mitchell.
Circuit court nixes FCC's effort to overturn North Carolina, Tennessee anti-municipal broadband laws by Sean Buckley: Fierce Telecom, August 10, 2016
However, pro-municipal broadband groups like the Institute for Local Self-Reliance, which filed an amicus brief in support of the FCC's position, said they are "disappointed that the FCC's efforts to ensure local Internet choice have been struck down."
Court Deals FCC a Big Blow in Municipal Broadband Ruling by Alex Byers, PoliticoPro August 10, 2016 (subscription needed)
For now, proponents of the FCC's order said they would work state-by-state to change laws restricting municipal broadband networks. Christopher Mitchell, director of the Institute For Local Self-Reliance's Community Broadband Networks program, said the FCC order highlighted the issue and inspired other communities.

"The FCC may have lost the case but they've still done a service for America," Mitchell said. "In making the decision that was later overturned, they certainly elevated the issue."
Analysis: The government just lost a big court battle over public Internet service by Brian Fung: Chicago Tribune, August 11, 2016
Congress Should Support Community Broadband Networks, Advocates Say by Sam Gustin: Motherboard Vice, August 11, 2016
"I would love to see renewed enthusiasm around this bill, and I would love to see it pass," Christopher Mitchell, Director of Community Broadband Networks at the Institute for Local Self-Reliance, told Motherboard. But with Republicans currently in control of both the House and the Senate, Booker's bill has virtually no chance of becoming law, especially given the tremendous amount of political influence wielded by the likes of Comcast and AT&T, Mitchell said. He warned that even if the legislation moved forward, industry-friendly lawmakers could try to weaken the bill or insert anti-community broadband provisions… "With the GOP in control, Marsha Blackburn would crush this legislation," Mitchell said. "That's why she gets more money from the cable and telecom industry than anyone else. She would make sure it doesn't go anywhere."
U.S. court rules FCC lacks authority to upend state bans on community-run broadband – by Aaron Sankin: Daily Dot, August 11, 2016
Last year, the FCC made a bold push to let cities and counties around the county make significant investments in their high-speed internet infrastructure. On Wednesday, a trio of federal judges dealt that effort a major setback…

"We thank the FCC for working so hard to fight for local authority and we hope that states themselves will recognize the folly of defending big cable and telephone monopolies and remove these barriers to local investment," Mitchell said in a statement. "Communities desperately need these connections and must be able to decide for themselves how to ensure residents and businesses have high quality Internet access."
Federal court blocks FCC efforts to protect municipal broadband expansion by Alex Koma: StateScoop, August 11, 2016
Indeed, Chris Mitchell — director of the community broadband initiative for the Institute for Local Self-Reliance — argues that "states have gotten away with pulling a fast one in terms of lying about their intentions," claiming that the matter isn't so easily dismissed as a question of federalism.

"The challenge is understanding whether these states are regulating their cities or regulating interstate commerce, as the FCC argued, and I think that these states are clearly trying to regulate internet access, as opposed to just what these cities could do," Mitchell said. "I don't think the court really got that."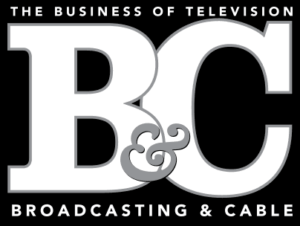 Next Steps Pondered After Muni Cable Ruling by Gary Arlen: Broadcasting and Cable, August 11, 2016
"Once there's light shined on those laws, enough state legislators will decide it's time to stand up to the incumbents," said Mark C. Del Bianco, an attorney who represented Next Century Cities and the Institute for Local Self-Reliance, two advocacy groups that supported the efforts of Chattanooga, Tenn., and Wilson, N.C., to build competitive high-speed networks for their citizens."