Back in 1977 Mother Earth News asked ILSR to write a column called Local Self-Reliance.  Over the next several years we ended up writing more than three dozen.
Rereading them after all these years, we're struck by how current they seem.  Back then we were identifying pioneering communities that were establishing solar utilities, expanding recycling, developing cooperatively owned stores and banks, planting urban forests, encouraging local food production.  This archive is dedicated to these pioneers.
Today these fragile shoots have taken root.   What a difference a generation makes. Then the conventional wisdom was that recycling could never handle more than 10 percent of the waste stream.  Today many cities have exceeded 50 percent.  Some are approaching 75 percent. In a growing number of cities sanitation networks are being reorganized to give recycling the starring role and making collection and disposal a bit player.
In the late 1970s only a few hundred U.S. homes boasted solar electric arrays.  Almost all were in rural areas and unconnected to the grid.  By the mid 1990s, as the price dropped, the number of grid connected solarized homes began to exceed the number of stand-alone systems.   Today ofter 250,000 buildings are solar powered and the number is increasing by more than 100,000 a year just in the United States.  Utilities are beginning to realize they will have to integrate a rapidly growing decentralized power sector into their design and planning calculations.
A generation ago we were writing about community gardens and the first modern farmers markets and the emergence of a new technology–hydroponics.  Today local food production has gone mainstream.  There are thousands, if not tens of thousands of farmers markets.  And large scale hydroponic businesses are growing vegetables inside cities.
A generation ago there were a lot more independent local businesses.  Today they are besieged by brick and mortar companies like Wal Mart and on-line companies like Amazon.  But in the last 10 years a Buy Local movement has emerged.  More than 50 cities have formal independent business associations. Cities are beginning to adopt policies that thwart big box retail while nurturing locally owned businesses.
Back then we wrote about cities owning their cable networks.  Today more than 75 cities own their own cable networks and another 60 own city wide fiber networks, putting the Verizons and ComCasts of the world to shame by offering the fastest and least expensive broadband connections in the country.
Even the term local self-reliance, which we believe we coined, has gained a common usage.
Too often we look at how far we have to go and how formidable the forces arrayed against us are.  This archive offers evidence of how far we we've come.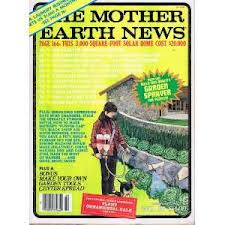 1983
Publicly Owned Cable TV. Mother Earth News. May 1983
The Pacific Northwest Gives Us the First Citizens Regional Energy Plan. Mother Earth News. March 1983
Tapping Into Nature for Air Conditioning Year Round. Jan. 1983
1982
New York City Prohibits the Transport of Nuclear Materials. Mother Earth News. Nov. 1982
Worker Owned Grocery Stores in Philadelphia. Mother Earth News. Sept. 1982
Self-Reliant Cities: A New Book by ILSR Highlights Cities Who Take Their Future Into Their Own Hands. Mother Earth News. July 1982
Municipal Solar Utilities. Mother Earth News. May 1982
Nixing a Mall, Establishing a Neighborhood Government, and More. Mother Earth News. March 1982
State Laws Enable Recycling. Mother Earth News. Jan. 1982
1981
Community Solar Power. Mother Earth News. Nov. 1981
Neighborhood Special Districts. Mother Earth News. Sept. 1981
Here Comes the Independent Power Producer. Mother Earth News. July 1981
Landfill Salvage: Keeping Materials Home. Mother Earth News. May 1981
Community Crime Prevention. Mother Earth News. March 1981
Urban Alcohol Fuel Production. Jan. 1981
1980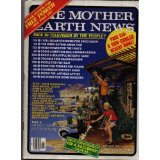 Studying Community Economies. Mother Earth News. Nov. 1980
Making Recycling Work. Mother Earth News. Sept. 1980
Community Solar Greenhouses. July 1980
Creating Community Exchanges. Mother Earth News. May 1980
Municipal Composting. March 1980
Home Energy Efficiency. Mother Earth News. Jan. 1980
1979
Urban Fish Farming. Mother Earth News. Nov. 1979
Reviving Urban Forests. Mother Earth News. Sept. 1979
Plugging the Dollar-Energy Drain in the District of Columbia. Mother Earth News. July 1979
Building a Community Park. Mother Earth News. May 1979
Inner City Farmers Markets. Mother Earth News. March 1979
Composting Toilets. Mother Earth News. Jan. 1979
1978
Food for the Pickin'. Mother Earth News. Nov. 1978
A Newark Neighborhood Practices Local Self-Reliance. Mother Earth News. Sept. 1978
Local Job Creation and Energy Efficiency. Mother Earth News. July 1978
Large Scale Composting in the Bronx. Mother Earth News. May 1978
Solar Greenhouses. Mother Earth News. March 1978
Community Owned Housing. Mother Earth News. Jan. 1978
1977
Is a New Garbage System Emerging? Mother Earth News. Sept. 1977
HomeGrown Hydroponics. Mother Earth News. March 1977