Podcast (buildinglocalpower): Play in new window | Download | Embed
Our new season of Building Local Power, How To Get Away With Merger, shatters the deceptive facade often employed by merging companies that falsely claim their consolidation will ultimately benefit consumers. Through the stories of people directly affected by these mergers and an interrogation of the larger merger trends, we expose the web of lies woven by these merging companies and unveil the severe repercussions that follow.
Season Line-Up:
SAB Miller and Molson Coors
Waste Management and Advanced Disposal
Vanguard Renewables and Black Rock
Iberdrola and Energy East
Infrastructure Investments Fund and El Paso Electric
Charter Spectrum buys Time Warner Cable & Bright House
Cable One
Bank of America & Nations Bank
Albertsons and Safeway
---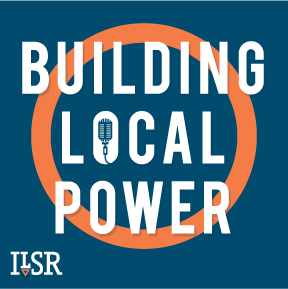 Like this episode? Please help us reach a wider audience by sharing Building Local Power with your family and friends. We would love your feedback. Please email blp@ilsr.org. Subscribe on the podcast platform of your choice. 
Music Credit: Andrew Frank
Photo Credit: Em McPhie, ILSR's Digital Communications Manager
Podcast produced by Reggie Rucker and Luke Gannon
Podcast edited by Luke Gannon and Andrew Frank
Copyright 2016 Licensed under a Creative Commons Attribution Noncommercial (3.0) license.
Follow the Institute for Local Self-Reliance on Twitter and Facebook and, for monthly updates on our work, sign-up for our ILSR general newsletter.