Part 3 of our Government Support for Community Composting webinar series featured select jurisdictions that are providing a wide range of support for community-scale composting activities, from building concrete pads under 3-bin systems and granting right of entries to urban parks, to awarding RFPs for new compost sites.
The live webinar took place on:
Thursday, June 23rd from
1-2:30 p.m. ET
A recording is available at the link below for those who did not register for the live session:
The fee to watch this webinar recording is $20
Participation in this series is free for Community Composter Coalition members (use code CCC) and for local government! (use code LOCGOV)
This webinar is one in a series the Institute for Local Self-Reliance offers to support a distributed and diverse composting infrastructure that includes community-sized and on-farm composting. To view and listen to our library of past composting-related webinar recordings, click HERE.
PRESENTERS
Krista Kuehnhackl – Sustainability Coordinator
County of San Mateo Office of Sustainability (California)
Krista has worked on recycling and waste reduction in local government for 20 years. She works on promoting composting through compost workshops, providing free compost bins to workshop attendees, rebates to those who build their own bins, helping people troubleshoot compost problems, and providing resources to school and community gardens to promote composting. Other waste reduction activities include construction and demolition reuse and recycling, deconstruction, answering hotline calls, and outreach materials and campaigns. Krista will share how San Mateo County's Community Garden Partnership Program supports community composting. She has a B.S. in Natural Resource Management and Conservation from San Francisco State University.
Sonny Von Teidemann – Recycling Specialist
Department of General Services (City of Albany, New York)
Since 2019 Sonny has been the Recycling and Composting Specialist for the City of Albany. During his time with the City of Albany, he planned and implemented the Albany Composts community composting program. Sonny graduated from SUNY Oneonta with a Bachelor's degree in Environmental Science.
Ash Richards – Director of Urban Agriculture
Philadelphia Parks & Recreation (Pennsylvania)
Prior to joining Philadelphia Parks & Recreation, Ash worked for the City Planning Commission doing comprehensive and place-based planning. At Parks & Recreation, their work supports the self-determination and community power of residents, farmers and gardeners; and sits at the nexus of policy, planning, programs and civic engagement. The City is not only supporting a community composting network but also has contracted with Bennett Compost to operate a locally based compost operation on City property. Ash earned a Master's Degree from the University of Pennsylvania in City and Regional Planning, and has an educational background in geography and agroecology. They have served as a member of the Philadelphia Food Policy Advisory Council (FPAC) since 2013 and as the co-chair of the FPAC Urban Agriculture Sub-Committee since 2016.
Luisa F. Robles – Sustainability Coordinator
Public Works (Greenbelt, Maryland)
Luisa F. Robles has been with the City of Greenbelt since August 2008. The City is supporting community composting by building a few 3-bin systems, helping with delivery of wood chips, and promotion, and has also contracted with Compost Crew to service a food scrap drop-off location. Luisa has a Bachelor's degree in General Biology from the National University of Mexico, a Master's in applied ecology, and a PhD in Environmental Sciences, Sustainable Development and Ecological Economics from the University of Maryland.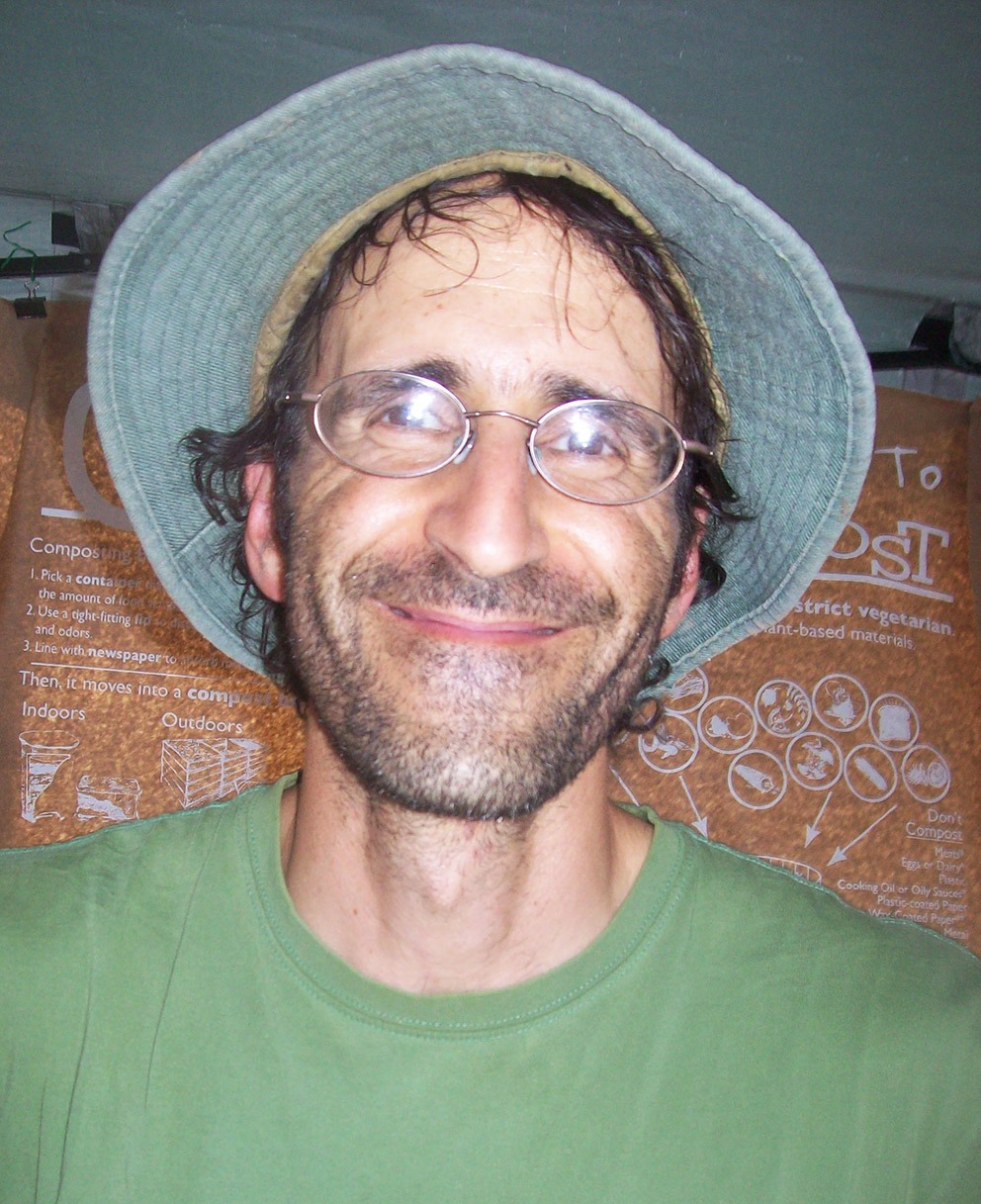 Adam Michaelides – Compost Education Program Manager
Cornell Cooperative Extension Tompkins County (New York)
Adam Michaelides manages the Compost Education Program at Cornell Cooperative Extension – Tompkins County. For more than 20 years, he has taught thousands of residents about composting. The Program supports and leads community composting projects such as the Compost Learning Collaborative. Each year, Adam trains and supports 15+ new Tompkins County Master Composters. Hundreds of residents have become Master Composters, and some remain active for years, contributing to compost education in the County. Together, the Program Manager and Master Composters help Tompkins County residents understand the importance of and learn practical ways to compost. The Compost Education Program is supported by funds through the Tompkins County Department of Recycling and Materials Management.
MODERATOR
Brenda Platt – Director, Composting for Community Initiative, Institute for Local Self-Reliance (ILSR), Washington, DC
Brenda and her team at ILSR are supporting community-scale composters via forums, webinars, podcasts, guides, policies, training, and more. In 2017, the US Composting Council awarded her its H. Clark Gregory Award for outstanding service to the composting industry through grassroots efforts. In 2019, BioCycle magazine featured Brenda as one of its organics recycling trailblazers. She has a B.S. degree in mechanical engineering from The George Washington University.