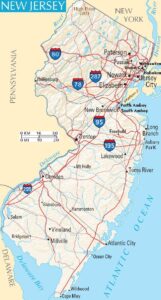 It is understandably difficult to get precise information on costs per ton for processing recyclables, as companies are as hesitant to discuss rate information as they are to discuss their markets for processed materials. But recent discussions among citizen activists, consultants, and industry representatives in the Central New Jersey and Philadelphia areas, including discussions at the 2019 New Jersey League of Municipalities, are revealing.
Average Processing Rates per Ton
For Single Stream: $85 – $100
For Dual Stream: $55 – $70
The average landfill-tipping fee in New Jersey is $80 per ton. Thus the only way for recycling to compete with landfilling is to adopt dual stream collection and processing.
It is safe to say that dual stream is $30 per ton or more cheaper than single stream due to material quality, commented Gary Sondermeyer, Bay Shore Recycling, Woodbridge Township, NJ.
A recent survey report from the Northeast Recycling Council (NERC) found much higher processing costs for single-stream facilities at $112 per ton compared with dual-stream and source-separated costs at $60 per ton. "As anticipated, dual-stream/source-separated enjoy higher average revenues and lower processing costs, but their cost per ton to dispose of their residuals is significantly higher than for single-stream MRFs," the report concludes. "This may be a result of where they are located, the distance to disposal facilities, and the tipping costs." Further, the majority of single stream MRFs are controlled by Big Waste companies so residues are tipped at their own landfills.
More more information, see Resource Recovery, June 16, 2020.
Map via Wikimedia Commons. 
Photo via iStock.com/dk_photos.