Just a reminder that while Texas swelters and its electric grid sags, rooftop solar PV alone could meet 35 percent of the state's electricity needs. Map from Energy Self-Reliant States:
State Potential Rooftop PV: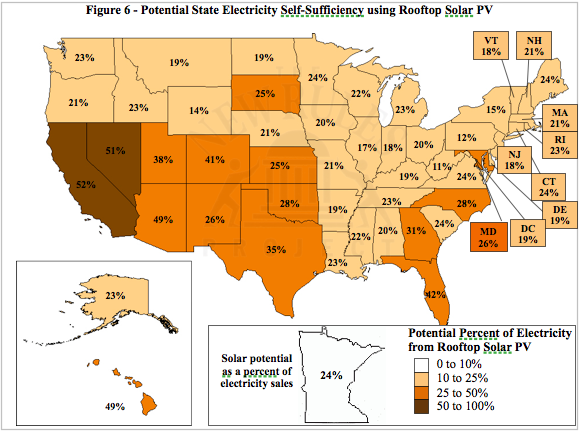 Not only is the potential high, but the cost is low.  The levelized cost of solar is just 14 cents per kilowatt-hour in Texas, when including the federal 30 percent tax credit.  Cost estimates from ILSR.
Levelized Cost of Solar PV @ $3.50/W over 25 years – 30% ITC included
Texans should start using the sun to beat the heat.