Residents of South Carolina are already facing the effects of climate change, but at least one of their leaders is determined to take action to mitigate future catastrophic disasters.
For this episode of our Voices of 100% series of the Local Energy Rules Podcast, host John Farrell speaks with Mayor Stephen Benjamin of Columbia, SC. A third term mayor and co-chair of the Sierra Club's Mayors for 100% Clean Energy, Benjamin led Columbia to a 100% renewable energy commitment. The two discuss the importance of local initiative, taking action on climate in the South, and how to ensure that a clean energy transition benefits everyone.
Listen to the full episode to hear about local action in Columbia, and explore more highlights and resources, below — including a transcript and written summary of the conversation.
Podcast (localenergyrules): Play in new window | Download | Embed
Stephen Benjamin
We don't have the leadership in Washington right now that seeks to bring everyone together here in this country, and certainly not globally, but all across this country, climate mayors, those of us, working with the Sierra club and so many other groups, we are united in our effort to bring people together and make sure people understand that the Paris Climate Accord and Kyoto, we're still in.
John Farrell
Columbia, South Carolina is the only city in that state to commit to 100% renewable energy, but it has an advantage. It's mayor Steven Benjamin is co-chair of Sierra Club's national mayors for 100% clean energy campaign. In other words, he's all in on addressing climate change with clean energy. I'm John Farrell, director of the Energy Democracy Initiative at the Institute for Local Self Reliance and this is our special Voices of 100 series focused on local leaders and their pursuit of 100% renewable energy. It's all part of Local Energy Rules, a bi-weekly podcast sharing powerful stories about local renewable energy. We are delighted to have Mayor Steven Benjamin join us for the program. Stephen, welcome to Local Energy Rules.
Stephen Benjamin
So happy to join you. Thank you for having me.
John Farrell
You bet. Yeah. I just want to start, you know, you have been out front on renewable energy as I mentioned in the introduction, helping co-chair the Sierra Club's mayors for 100% campaign. What is it that makes a hundred percent renewable energy so important and why has Columbia made a commitment to 100% renewable energy?
Stephen Benjamin
Well, I'm a, I love being mayor of Columbia, South Carolina. I'm a third term mayor. I am a husband, a child of God, and I'm a father and raising two beautiful young girls in the world in which we live right now. It really helps you gain perspective that we are indeed stewards of this incredible earth. God's given us for them. And it's wonderful to have young voices, 14 and 12 informing my worldview every day that Daddy, you're, um, you're protecting this earth for us. It's inspired me to get active, not only in pursuing a, a just a thoughtful and smart clean energy strategy that means great jobs here in the Midlands, but also just wanting to show some leadership for similarly situated communities all across the south where sometimes it's tough for thoughtful progressive policies that break through. We've decided that we wanted it to be a model, so we've been pushing here locally because of those reasons.
John Farrell
So, you know, a few cities that have made 100% commitments do own their own electric utility, which makes this process of meeting a commitment to 100% a lot simpler or at least more simple. Columbia is one of those that doesn't. And according to the Federal Energy Information Administration, electric utilities in South Carolina supplied 6% renewable energy in 2018 so I'm kind of curious, how have they reacted to Columbia's commitment, you know, have they expressed support for it offered to help in any way?
Stephen Benjamin
Well, we, you know, as I'm sure you know, South Carolina has an interesting and tortured recent history with our investor owned utilities, a largest [inaudible] recently imploded and has been acquired now by dominion energy that presents new opportunities. You know, historically we've had some real challenges at the state capitol working with the IOUs and pushing for some very aggressive clean energy goals. You know, primarily we focused on, on uh, on trying to uh, really push for a, an aggressive and rapid deployment of solar energy across the state. But we found some challenges there. I suspect now based on the conversations we've had with Dominion, that will change significantly and we hope and pray that's the case.
John Farrell
Yeah. I should have mentioned that when you talk about some of those tortured recent history, there is a really remarkable article, well, a series of articles really by reporters at the Post and Courier covering some of those issues about that buyout and a nuclear plant that didn't turn out the way folks expected. We don't need to go into it too much here, but just for our listeners who are wondering about some of that history, there's really excellent coverage by your newspaper there about it.
Stephen Benjamin
Post and Courier did a fantastic job covering the, the issue is unfortunate for the rate payers all across our state, not just our largest investor owned utility in Sacramento based investment utility, but also our state owned utility, Santee Cooper, and the electric cooperatives that buy their power. They've been saddled with billions of dollars' worth of a nonperforming asset. It's a major challenge that hopefully, um, some, some thoughtful policymaking will allow us to kind of work our way through it. If the same amount of energy had been devoted to making sure that we, we met our clean energy goals, we could have put a few hundred thousand more people back to work in South Carolina. So, uh, we'll see if we, if we, uh, take this opportunity to, to make some smart decisions going forward.
John Farrell
Last year on this podcast, we were talking with folks in Atlanta who have also made a 100% renewable energy commitment and one of the elements of their commitment was this desire to generate energy locally, like within the city of Atlanta. Does your vision for Colombia include renewable energy produced locally?
Stephen Benjamin
We do have a desire to try and produce as much power locally as we can. We have the benefit because of the history of our city formed where the Broad and Saluda rivers meet to form the Congaree, of having, they'll city-owned probably the second oldest hydroelectric power plant in the country. It was um, as irony would have it damaged significantly in the storms of October, 2015 hurricane Joaquin. If in fact we're able to get that back up and running, it should be able to produce a minimum of five megawatts of power for the city to use. We're also assessing deploying a, a massive solar farm that would give us the opportunity to meet the needs of our biggest energy user at the city, our wastewater treatment plant down off of I 77. So while we might not own a large utility like some other cities around the country, it might have, we're going to be able to put a dent in our power usage and hopefully reduce our carbon footprint, our contribution to it here in Columbia.
John Farrell
So, you know, in other cities that have made these commitments, I'm thinking of like Georgetown, Texas or Pueblo, Colorado that we've spoken with on this podcast, cost has been a big factor in the decision. And the good news is for a lot of those cities, renewable energy is generally projected to lower energy costs. Have you found that like with the solar project, for example, that the city and electric customers in Columbia are likely to save money in this pursuit of 100% renewable energy?
Stephen Benjamin
Oh, absolutely. And I know not only have we seen the savings, I mean so much more important in an age in which we live right now, you know, we, um, we live in a world where there's significant income volatility and if we're able to help people reduce their power bills by deploying solar panels on their rooftops and helping them understand the, the larger goal of, of helping reduce everything from instances of asthma to sea level rise. It's amazing. We've worked with programs like solarize SC where we've installed enough solar panels on the homes and businesses across the city generates over 8.2 million kilowatt hours of electricity over the next 25 years. And that that has the effect of removing greenhouse gases about 13 million car miles and the carbon dioxide equivalent of 6.1 million pounds of coal being burned. These are significant improvements to not only people's personal bottom line and they'll help them pay for the other things that matter in life, but also helps with our overall health all across the city.
John Farrell
Do you have a sense from some of these projects, whether it's the solar on the rooftops, the solar for the wastewater treatment plant, like what percentage of the city's energy might come from renewables in the next decade? Do you have that kind of plotted out at all or is that take one thing at a time? (get a big chunk here) How is that process working?
Stephen Benjamin
We're currently working on a proposal actually with the Sierra Club and really thankful we have an incredible Sierra Club chapter here, vibrant leadership statewide. Some people might be surprised to know that we have incredibly active, dedicated environmentalists all across South Carolina helping lead the charge. But we spent some time just in the past couple of weeks having a discussion with them on how we can work to very concisely quantify the improvements over the next few years. It's important that not only do we state that we're doing these things as a matter of principle, but to be able to show the people exactly these are the strides that we're making. So data matters. You know, some folks, uh, love the Deming quote, you know, "in God, we trust. Everyone else bring me data." We believe in, in data here. It's allowed us to do our jobs here very effectively. We believe in being great stewards of public assets. We've, we've finished seven in the last nine years with a budget surplus. We've not raised taxes in Columbia in a decade. We really believe in being to show people that not only fiscal stewardship matters, but if you, if you can show good fiscal stewardship and the data backs you up, that you can actually do good and do well at the same time.
John Farrell
We're going to take a short break. When we come back, we'll continue our Voices of 100 interview with Columbia, South Carolina, Mayor Steven Benjamin with a discussion of how to help low income residents, how cities can take advantage of low cost borrowing to advance their goals, and his advice for other southern mayors.
John Farrell
Hey, thanks for listening to Local Energy Rules. If you've made it this far, you're obviously a fan and we could use your help for just two minutes. As you've probably noticed, we don't have any corporate sponsors or ads for any of our podcasts. The reason is that our mission at ILSR is to reinvigorate democracy by decentralizing economic power. Instead, we rely on you, our listeners. Your donations not only underwrite this podcast, but also help us produce all of the research and resources that we make available on our website and all of the technical assistance we provide to grassroots organizations every year. Each year, our small staff helps hundreds of communities challenge monopoly power directly and rebuild their local economies. So please take a minute and go to Ilsr.org and click on the donate button. And if making a donation isn't something you can do, please consider helping us in other ways. You can help other folks find this podcast by telling them about it or by giving it a review on iTunes, stitcher, or wherever you get your podcasts. The more ratings from listeners like you, the more folks can find this podcast and ILSR's other podcasts: Community Broadband Bits and Building Local Power. Thanks again for listening. Now, back to the program.
John Farrell
Sierra Club and others that have involved in helping cities set these goals have also talked about how, how we get 100% renewable energy to benefit anyone. And I was curious if when we talked to folks in Pueblo, Colorado and in Atlanta, there was specific mention of looking at helping low income folks or communities of color have access to going solar or other strategy to cut their energy bills. Are there ways specifically that Columbia is focused on other racial or economic equity as part of this goal?
Stephen Benjamin
Well, you know, most of our focus has really been around weatherizing homes. You know, really some folks, the, their power bills are, they dwarf the rent payments or mortgage payments in some of our communities where our homes may not have been built well, or have deteriorated over the years. We've used some of our city general fund dollars and some of our community development block grant fund dollars in very creative ways of uh, put a few million dollars actually into a one program, a maintenance assistance program. And another program called the PEAR program. The first program focused on homeowners, a second one on landlords that sought to help people weatherize their homes and also deliver, um, solar panels as well. Just focused on people spending less of their very finite income on their energy bills. And we saw success there. We put a couple million dollars in in that program and I expect we'll do more of that over time.

You know, the, uh, the focus on communities of color and sometimes depending on where you are in the country, that you'll see some very clear socioeconomic lines that parallel race. It's important that we be very laser-like and our focus on, uh, on, on attacking those, uh, those shortcomings in our community. We have to make sure that we're building cities for all people. If we don't do that, then we lose what makes cities special. I'm a mayor. I'm a former president of the U.S. conference of mayors, but I, I tell people I'm a lifetime president of the mayor's mutual admiration society. I do believe that that the role of the mayor, the role of city leaders is making sure that we are indeed cities for all people. That we don't become these incredibly gerrymandered communities, very specific interests in that we make sure that we speak to the needs of all of our citizens. And that requires a great degree of intentionality. We've been able to see that with some very specific programs. Now we just need that dedication to send more resources to those programs and watch them grow.

John Farrell
So I really liked this quote that you had in a story about Columbia's commitment a couple of years ago that you live in this F-150 community. In other words, you know, it's not a typical liberal city, not a liberal state. Does that perspective give you any particular advice that you might have for mayors of other cities in conservative states? Either about approaching this idea of setting a goal for 100% renewable energy or even like in the implementation phase, how they might be different than say a city like Chicago or Minneapolis, where Democrats are the overwhelming favorite politically speaking. Do you have advice for those communities about how they might approach this differently?
Stephen Benjamin
No, I just encourage people to dialogue with your citizens to focus on the issues that are most important to them right now. Let me think. Goodness. We're, for most people who are thinking and who care, we realize that we are having a significant adverse impact on public health, on the health of cities and the world in which we live and that thoughtful communities that really just grab the bull by the horns and decide that they're going to lead, well, not only see improved public health, but you'll see an increased economic opportunity. You'll see the hundreds of thousands of new jobs in clean energy make themselves available with good policymaking. You'll see significant economic investment and job creation that if you're going to potentially look at deploying additional capital resources, that the ability to access the capital markets is more favorable now than it has been in generations.

The lowest cost with debt, if you're gonna, uh, issue bonds maybe to help meet those goals at the time is right and that you lead by, by speaking to people's values, you lead by showing them that you're always going to be a good steward of their money and resources. I can't speak enough of fiscal stewardship. It is core to who we are here in the south. And I've learned that if you take care of people's money, they give you a lot of latitude to be downright creative in how you deliver good services to them. And that's been kind of core to who we are and why not only clean energy, but in a number of other areas that I won't, I won't digress, but thoughtful regulations, uh, and, and rules around guns and gun ownership or investments in the arts that usually serve as a, as a, as a lightning rod, maybe in Congress, we're able to do those things here locally because we're good stewards of people's money and we think big. We speak to building a community that everyone wants to live in and we've been able to find some, um, some unanimity of purpose as a result of it.

John Farrell
I really appreciate that response. And you've mentioned fiscal stewardship a few times and I just want to follow up with a kind of a specific question about the bonds and the low cost of borrowing. I'm a reader of Paul Krugman's column in The New York Times and he talks about this all the time and other kind of prominent economists are saying like, hey, this is a great time for governments to borrow money to invest in communities, invest in infrastructure, invest in things that will improve the economy because borrowing is so cheap. I'm just curious, are any of the projects that you're working on around renewable energy things where the city is bonding for them right now? Or do you have specific plans around that? I think that could be really informative to cities in terms of how they approach this.
Stephen Benjamin
You know, I'm, I'm glad you asked that question. Even more so I'm on the mitigation side. We issued, uh, just this past December, the very first standalone storm water bond in the country. Uh, that was certified as a green bond by the climate bond initiative. Not a large one, 38 $39 million issue, but part of a larger commitment that approaches almost a hundred million dollars that seeks to mitigate using green infrastructure all across the city. The effects of flooding in Columbia, South Carolina. That complements our overall commitment to spend about a about a billion dollars in water and sewer and storm water infrastructure all across the city. That helps us with conservation. America's greatest challenge right now is a lack of investment in good clean water infrastructure. If you make the right infrastructure course, it significantly reduces your energy, uses usage as well. We're spending about a billion dollars in that space over a decade or so. We'll continue to do that, but the ability to get really, really inexpensive debt right now and to invest it in very thoughtful and creative ways like green infrastructure is something that I would strongly encourage everyone to look at.

Again, looking at the fact that every billion dollars you spend also creates about 15,000 jobs as well, so using it as a generator to put a whole lot of folks back to work who may also be outside of the American economic mainstream, who because of decisions they made early in life, may be not employed. It's a wonderful opportunity to address some of those issues of equity and race that we spoke about earlier as well. It's just winner all around. So we just discussed at our last council meeting some of the major improvements we did in our Martin Luther King Jr Park area, that they are not only a, is a major green infrastructure program that's gonna help with flooding in one of our villages. It's flooded since for the last 100 years, but it's also beautiful and it's put people back to work. It really can work really well if folks are thinking big about the possibilities.

And again, you're never gonna find debt this cheap at all. So, uh, and I, and I say that not just rely heavily on the, on the, on the capital markets, but we've also gotten three upgrades from standard and Poor's and Moody's over the last several years. We've gotten the government Finance Officers Association Award of excellence in financial reporting five years in a row. We've been great stewards of taxpayer and rate payer dollars because we've been deliberate, we've been very intentional and we've articulated this broader goal, this investment in green infrastructure, almost a hundred million dollars past our city council unanimously and then not very few major issues pass council unanimously. This did and we're very proud of it.

John Farrell
I think that's a great story. And might already qualify as an answer to this next question in some ways for what other cities are looking to do, but is there something that you've maybe read recently or an experience that you've had that inspires you to keep doing this hard work of pursuing clean energy, of addressing climate change and of doing it in a way, as you've mentioned, that is responsible to the citizens of your city?
Stephen Benjamin
Well, we, um, obviously this is the time of year where storms come our way and we're watching the severity of storms that become stronger and stronger. And it's particularly looking back to October of 2015 (actually was my wife's birthday) and recognizing that is the greatest natural disaster to hit our city in its history. We lost 19 precious lives. We saw billions of dollars' worth of damage all across this state when literally 12 trillion gallons of water hit the Carolinas. Really the ability and the opportunity to lead this community back and watch the goodness of people, the very best of people come together was something I will cherish my entire life. To understand that and then realize that there are so many things that we could do as a community to prevent events like that from happening and wanting to make the investments on the front end that recognizes that we are a part of a much larger world, interconnected and interdependent.

That's really all the inspiration I need. My children inspire me every day. They are complete environmentalists. They are smart and they're engaged and they read and consume information and they make sure that if they see something that I have it in hand as we go about our policymaking, but I would just encourage each and every one of us to realize that don't have the leadership in Washington right now that seeks to bring everyone together here in this country and certainly not globally, but all across this country, climate mayors, those of us working with the Sierra club and so many other groups, we are United in our effort to bring people together and make sure people understand that the Paris Climate Accord and Kyoto we're still in, we're still in and we're going to continue pushing to make sure that at least here in the greatest and most powerful democratic nation in the history of the world, that we're doing our part. I want people to be encouraged and inspired that we're all still working.

John Farrell
Mayor Benjamin, thank you for those words of wisdom, thank you for your public service, and thank you so much for talking with us today. I really appreciate it.
Stephen Benjamin
I appreciate your time. Thank you so much.
John Farrell
Thank you so much for listening to this episode of our Voices of 100% podcast series with three term mayor Steven Benjamin of Columbia, South Carolina, to learn about other cities pursuing 100% renewable energy. Check out our 12 additional voices of 100% interviews, including leaders in Madison, Wisconsin, and Cleveland, Ohio, or even Abita Springs, Louisiana. Also on the website of the Institute for Local Self Reliance, you can find the entire list of 100% cities on our community power map and click through an interactive community power toolkit for stories on how cities have advanced toward their goal. Tune back in to local energy rules every two weeks to hear more powerful stories of communities taking on concentrated power to transform the energy system. Until next time, keep your energy local and thanks for listening.
---
Making a Commitment in Columbia
Stephen Benjamin committed Columbia to 100% clean and renewable energy in May of 2017. Weeks later, the City Council followed suit and approved a resolution to community-wide 100% clean energy by 2035.
Mayor Benjamin led the city's commitment to 100% renewable energy because it made environmental and economic sense for Columbia. In the interview, he mentions the importance of having the data to back up his decisions, and even quotes W. Edwards Deming: "In God we trust, all others bring data." Benjamin is confident that transitioning to clean, renewable energy will bring measurable benefits to his community.  
Thoughtful communities, that really just grab the bull by the horns and decide that they're going to lead, will not only see improved public health, but you'll see increased economic opportunity
As Co-chair of the Sierra Club's Mayors for 100% Clean Energy, Benjamin understands the responsibility cities have when it comes to the climate. As a father, Benjamin feels the weight of this responsibility every day when he talks with his "complete environmentalist" daughters. The U.S. national government is not taking on this threat. Rather than giving up, or passing the work on to future leaders, Benjamin has decided to work even harder.
We don't have the leadership in Washington right now that seeks to bring everyone together here in this country and certainly not globally, but all across this country, climate mayors, those of us working with the Sierra Club, and so many other groups, we are united in our effort to bring people together and make sure people understand that the Paris Climate Accords, Kyoto, we're still in.
Overcoming Columbia's Utility Dominion
In the interview, Benjamin addresses the challenges of reaching a clean energy goal without a city-owned electric utility. The utility serving the city, Virginia-based Dominion Energy, is privately owned and provides very little renewable energy. On top of this, Dominion recently purchased South Carolina Electric and Gas — which was a co-owner of the V.C. Summer nuclear power plant. Santee Cooper, South Carolina's state-owned utility, was also an owner of this nuclear plant.
Although nuclear plants do not produce greenhouse gas emissions, this nuclear facility has cast a shadow over South Carolina. After spending nine billion dollars to build this plant, the project was dropped cold. It will not produce any power. Still, the costs of the fruitless project will plague the bills of South Carolina ratepayers for decades.
According to the Post and Courier, Dominion and Santee Cooper customers will be paying $2,000-$6,000 each to recover the funding for the V.C. Summer nuclear project. Mayor Benjamin regrets that this money could have been invested in renewables, creating jobs in South Carolina, but was instead wasted. Despite the shadow this fiasco has cast, Benjamin thinks positively that it will inform smarter decisions in the future.
Good Stewardship
Benjamin takes pride in taking care of his constituent's money. He sees fiscal stewardship as a no-brainer; it's what everyone wants of their elected officials. Columbia has not raised taxes in the last ten years and has had a budget surplus for the past nine. 
I've learned that if you take care of people's money, they give you a lot of latitude to be downright creative in how you deliver good services to them.
Transitioning to 100% clean, renewable energy is a way to practice fiscal stewardship. Increased energy efficiency is the obvious choice for saving money, but now, so are renewables. A new study by the Rocky Mountain Institute finds that clean energy portfolios are cost competitive, and in some cases cheaper, than building new gas plants. Soon, clean energy portfolios will be cheaper than operating existing gas plants. This data backs up Benjamin's commitment to 100%.
Lessening the Energy Burden
One step on the way to 100% clean, renewable energy is reducing energy use overall — a step that eases the energy burden which racial minority and low-income households face. According to a 2018 report by the Energy Information Association, one third of Americans have had trouble paying a utility bill. Of these respondents, half responded as having incomes below $20,000 and half identified as black. Some of these households spend 20% of their income on electricity.
Cities can reduce this burden upon residents by assisting with energy efficiency. A 2016 study by the American Council for an Energy-Efficient Economy and Energy Efficiency For All found that African-American and Latinx households "paid more for utilities per square foot than the average household." The study shows that the energy burden goes beyond just paying a larger portion of your income — these residents are living in less efficient homes.
Columbia has a program that addresses home inefficiency and energy use: the Weatherization Assistance Program, for homeowners. These programs assist in weatherization and the installation of solar panels. Benjamin says that he and the city have structured these programs with intentionality, they have been "laser-like in our focus."
We have to make sure that we're building cities for all people. If we don't do that, then we lose what makes cities special.
Don't Be Afraid to Borrow
Cities striving for self-reliance do not have to be self-sufficient. There is a key difference between these terms, in that self-reliance allows for outside help. Benjamin and Farrell advise that cities can and should borrow money when it makes sense to do so, and now is a great time.
Columbia has recently taken out a stormwater bond, which was the first stormwater bond to receive a green bond designation from the Climate Bond Initiative. The bond will fund a green infrastructure update to mitigate the effects of flooding in Columbia. Though still encouraging responsibility and stewardship, Benjamin is proud of this investment and encourages others with the fact that spending creates jobs. If leaders are deliberate, intentional, and working toward broader goals, he believes green investments will more than pay off.
100% Renewable, Even in South Carolina
Serving as a mayor in a red state does not sway Benjamin from his beliefs on climate and clean energy. In fact, Columbia is not just following the initiative of other cities or states, it is leading the way. Once president of the group, Benjamin "introduced a landmark resolution to the U.S. Conference of Mayors that would formally establish support from the nation's mayors for the goal of 100 percent renewable energy in cities nationwide."
To Benjamin, with his focus on data, the consequences of the climate crisis are clear.
Storms hitting the Southeast U.S. are getting stronger and stronger. Hurricane Joaquin, Benjamin describes, was the worst natural disaster to hit Columbia. 19 people died due to flooding after 12 trillion tons of water hit the Carolinas. Benjamin believes that the storm brought out the best in people, but at a terrible price. He was encouraged by action in the wake of the storm and hopes communities will act to prevent tragedies like this from happening again.
We're able to do those things here locally because we're good stewards of people's money and we think big. We speak to building a community that everyone wants to live in, and we've been able to find some unanimity of purpose as a result of it.
---
Want to hear other stories of how communities are building local power and supporting renewable energy?
Stay-tuned for future episodes of the
Local Energy Rules
podcast now every two weeks, including our next episode about Berkeley's landmark natural gas ban.
---
Episode Notes
For full coverage of the V.C. Summer Nuclear project flop, see the Post and Courier
For concrete examples of how cities can take action toward gaining more control over their clean energy future, explore ILSR's Community Power Toolkit.
Explore local and state policies and programs that help advance clean energy goals across the country, using ILSR's interactive Community Power Map.
---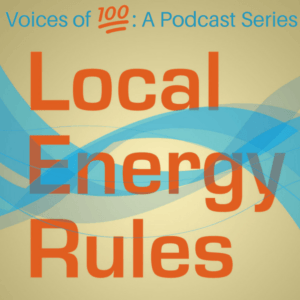 This is the 14th episode of our special  Voices of  

 series, and 86th of Local Energy Rules, an ILSR podcast with Energy Democracy Director John Farrell, which shares powerful stories of successful local renewable energy and exposes the policy and practical barriers to its expansion.
This article originally posted at ilsr.org. For timely updates, follow John Farrell on Twitter, our energy work on Facebook, or sign up to get the Energy Democracy weekly update. 
Featured Photo Credit: Akhenaton06 via Wikimedia Commons
Nuclear station photo: via Wikimedia Commons
Columbia Riverfront Canal photo: via U.S. Dept. of Defense