From ILSR's newest report on electric vehicles, here are six reasons your next car should be electric:
1. Fun: Electric vehicle motors provide more torque and instant acceleration at any speed than internal combustion engines.
2. Save Money: Over 10 years, owning an electric car will save you $10,000 in lower fuel costs and avoided maintenance, and that even includes the cost of buying a new battery.
3. Distance: The 2017 Nissan LEAF's 107-mile range covers 83% of daily trips taken by Americans. Sold at a comparable price, the 240-mile range of the Chevy Bolt covers nearly all daily travel. Especially if your household has a second car, an electric vehicle can meet your travel needs.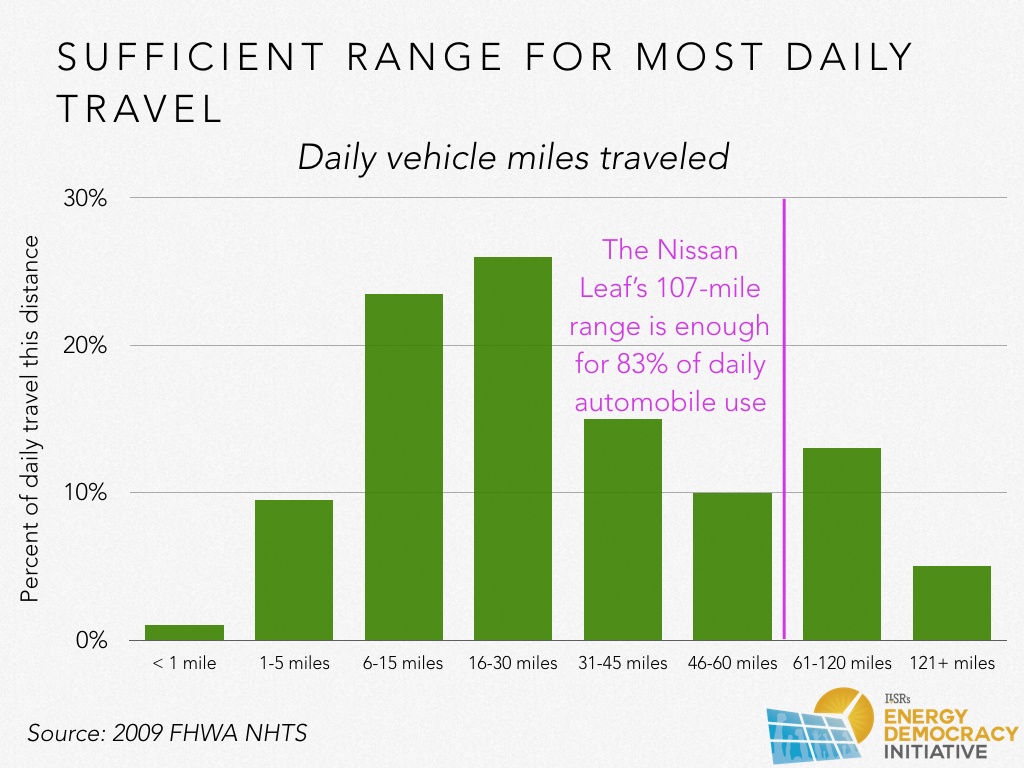 4. Less maintenance: Electric cars have 100 times fewer parts in the drivetrain and of the 10 most common vehicle repairs in the U.S., none are needed in an electric vehicle.
5. Cut pollution: No matter where it's plugged in, driving an electric car will reduce the pollution you release. And 1 in 10 electric car owners also own a solar array, allowing them to put sun in the "gas" tank.
6. Luxury at a lower price: Electric and hybrid cars have customer satisfaction ratings as high as luxury cars.
This article originally posted at ilsr.org. For timely updates, follow John Farrell on Twitter or get the Energy Democracy weekly update.